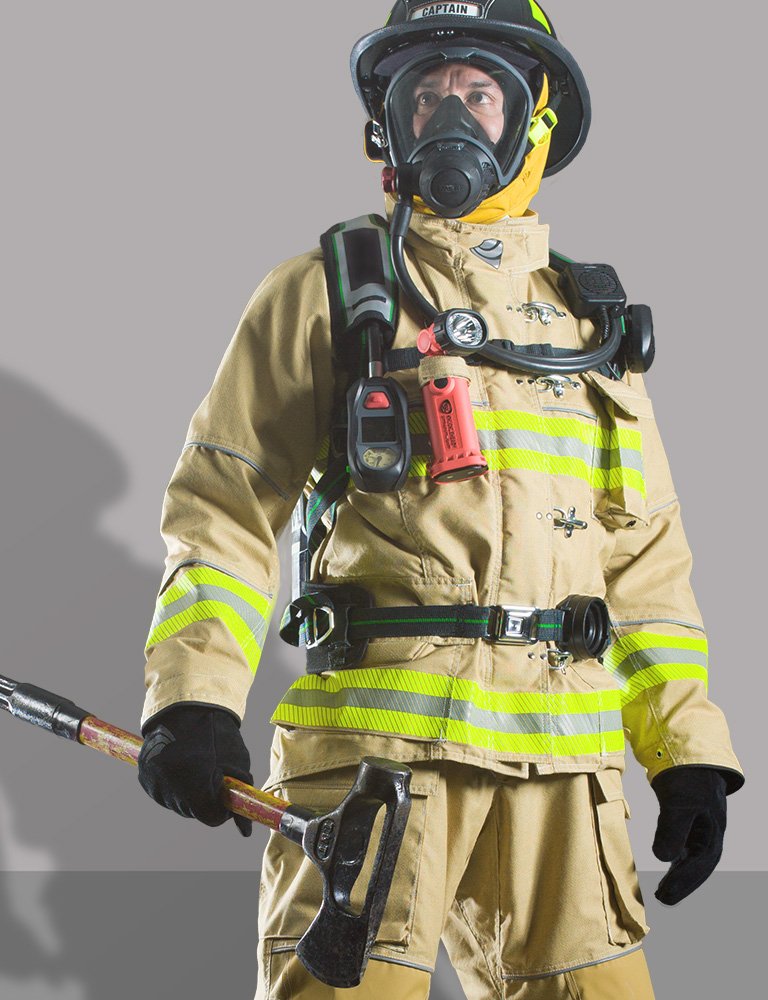 At INNOTEX®, we redefine and reimagine turnout gear based on four designing principles:
Protection without compromise
Unmatched comfort
Increased durability
Efficient design
We asked ourselves how we could design a product that helps firefighters perform at their best and deliver maximum protection and comfort at the same time. We put your needs at the core of each product design.
Our commitment to protecting firefighters through innovation has lead our turnout gear to be chosen by several hundred fire departments, including some of the largest North American fire departments, the military, as well as major fire departments abroad.
A century in the making
Our craft goes back over a hundred years ago in 1889 at our Canadian facility where various  garments were produced. In the late 1960s, the company became the outerwear division of Bombardier Recreational Products that was later sold to Camoplast Inc. After over 20 years of manufacturing extreme sports outerwear, winter sports and football protective equipment, the transition began to FR industrial and military protective apparel in the mid-1980s.
In 1999, a new management team decided to merge the know-how of extreme sports and fire retardant for industrial and military use in the designing and manufacturing of apparel. With the idea to create a line of turnout gear, INNOTEX was born. It's mission: to continuously innovate through textile. The first UL® certified turnout gear was subsequently made in 2001.
Our designs
Our lightweight turnout designs are inspired by decades of experience in the development and manufacturing of extreme sports protective clothing. We design our products to be as efficient as possible, making improvements to comfort and durability, without compromising on protection.
With high quality craftsmanship and exceptional attention to detail, we have created a turnout with increased durability, which in turn helps to extend the life of the turnout and allows fire departments to save considerably and increase firefighter safety.
Looking ahead
We aim to become the best designers of innovative turnout gear, using the latest in technologies to enhance firefighter performance. Pride is the drive of firefighters, ours is to protect you.