PREMIUM ISOLATION GOWN MADE RIGHT HERE.
REUSABLE LEVEL III ISOLATION GOWN.
INNOTEX® is now offering ASTM level 3 compliant, reusable isolation gown that meets ANSI / AAMI PB70 re-use standards.
Made with STEDAIR® TX L3 – A proven trilaminate medical barrier fabric that repels fluids while ensuring the wearer remains comfortable because of its breathability.
Learn more about INNOTEX® medical gown: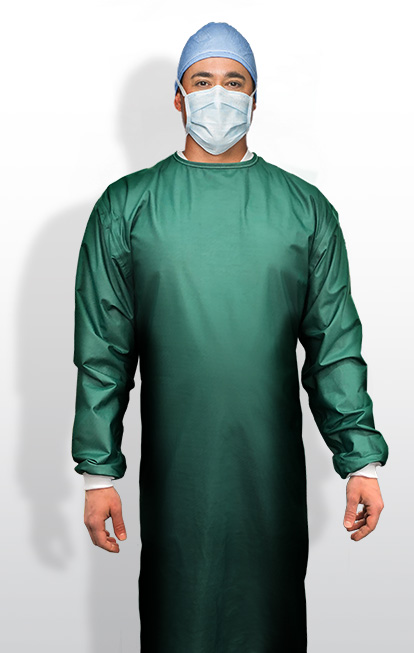 PROTECTIVE GOWN CHARACTERISTICS.
ADVANTAGES
Eco-smart: washable/reusable up to 130 times
Fluid-resistant & breathable fabric
Sealed stitching throughout
Ergonomic design
Elasticized knit cuffs
Available in a full range of sizes
FABRIC
Stedair® TX L3 Trilaminate Medical Barrier
Compliant level 3, ANSI / AAMI PB70:2012

REUSABLE
Laboratory tested: 130 wash/dry cycles
wo:140± 5oF(60±3oC) /do:122oF(50oC)
INNOTEX CORP. IS REGISTERED WITH THE US FOOD & DRUG ADMINISTRATION (FDA). THE INNOTEX LEVEL III SURGICAL GOWN IS AN FDA-LISTED MEDICAL DEVICE.