Unmatched comfort,
Unique patented safety features,
Field-proven durability:
Legendary ENERGY™ turnout gear DNA,
Now in a lightweight first-responder package.
PATTERNED AFTER ITS INDUSTRY-ACCLAIMED NAMESAKE, INNOTEX® ENERGY™ TECH RESCUE GEAR HAS EVERYTHING A FIRST RESPONDER WANTS - AND LESS:
LESS WEIGHT
No bulky liner and lighter-weight shell material make Tech Rescue perfectly suited to any situation requiring unrestricted range of movement.
LESS WEAR AND TEAR
Sturdy construction, abrasion-resistant leg hem protection, no lateral seams to wear out, and heavy-duty hardware make Tech Rescue THE choice for toughness and durability.
LESS BULK
INNOTEX's industry-acclaimed anatomically-responsive design creates less material interference, greatly improving ease of movement.
LESS WASTED TIME
Tech Rescue was designed to assist the first responder in every possible way, including saving time. One example is the lower-leg zipper closure, eliminating the time-wasting tussle with traditional elastic cuffs.
LESS DISCOMFORT
Binding, catching, pinching, twisting. Not with ENERGY. INNOTEX's numerous patented innovations have transformed Turnout Gear, and now Rescue Gear.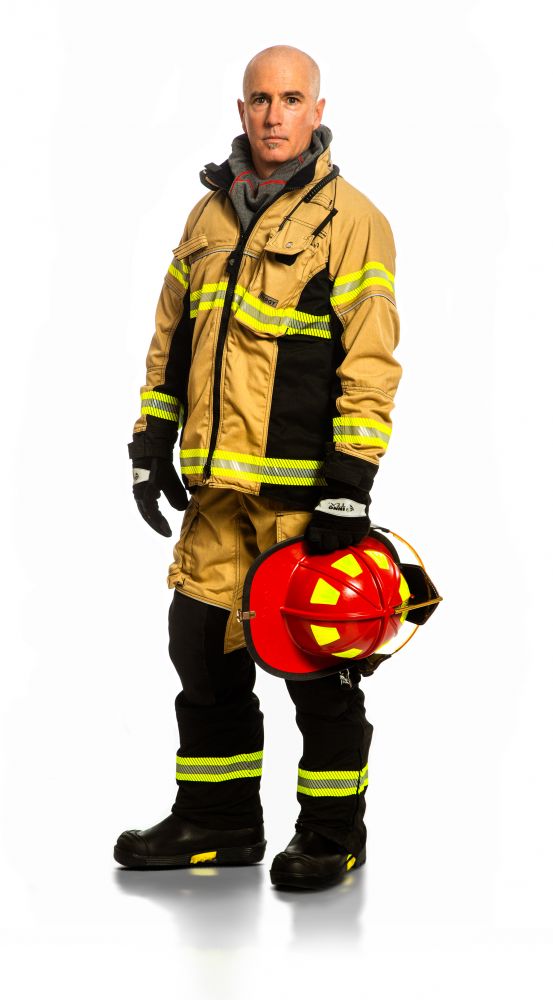 OUTER SHELL: SIGMA™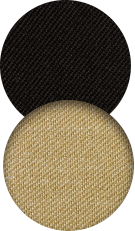 DESCRIPTION
Twill weave with water-repellent finish
COLORS
Black or Khaki
CONTENT
45% Meta-aramid
32% Lenzing® FR
17% Polyamide
6% Para-aramid
WEIGHT
7 oz.
ADDITIONAL FEATURES:
DETACHABLE POLAR FLEECE VEST *
Keep cool or stay warm. ENERGY® Tech Rescue gives you both.
ENERGY™ LOW-RISE WAIST
Comfortable low-rise pants with wide, reinforced belt loops. Available with a 2″ belt and suspenders.
ENERGY™ RETRACTABLE ACTION BACK
Adds width across your back for greater freedom of movement, and retracts when not needed.
* Available as an option ($)
SIZES:
Tech Rescue Gear is available in sizes Small to 7XL.
FEATURING COMFORT, SMART DESIGN AND DURABILITY.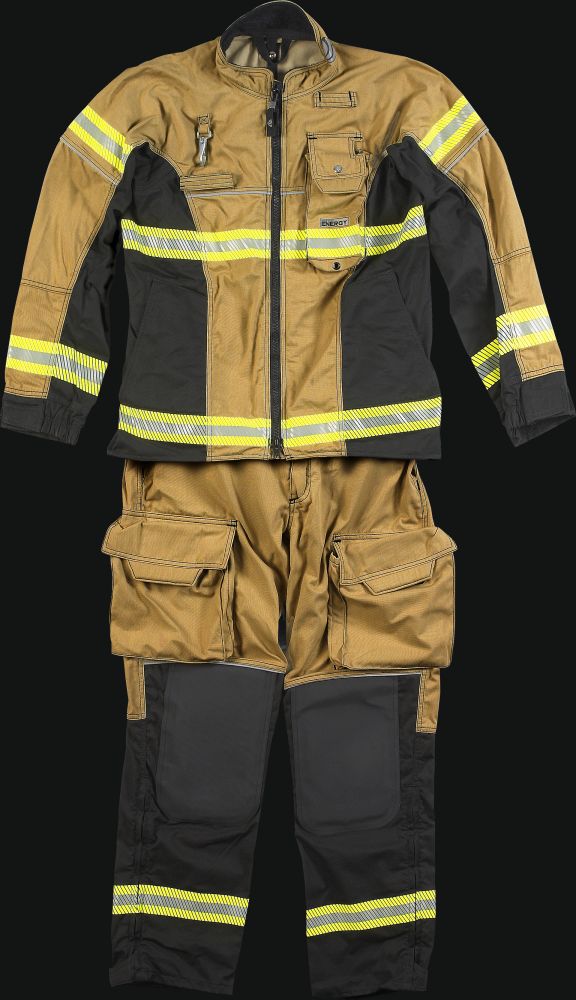 VARIABLE-HEIGHT COLLAR™
Low-rise front, high-rise back for unimpeded head movement.
POLAR FLEECE COMFORT LINING
On inner collar and upper section of facing.
FULL-MOTION NO-SEAM™ SHOULDER
Follows natural arm movements for unparalleled mobility and minimum coat rise.
RADIO POCKET WITH MIC LOOP *
Snap plus hook & loop closure.
* Available as an option ($)
SEAMS WITH REFLECTIVE PIPING
NO LATERAL SEAMS
Eliminates wear due to abrasion, prolonging garment life.
DOUBLE-SLIDER THERMOPLASTIC ZIPPER
Heavy-duty double zippers for optimal weather protection.
ELASTICIZED WRIST WITH ADJUSTMENT TABS
Ensures a snug fit, prevents moisture infiltration.
PROTECTIVE POCKET FLAPS WITH EASY-GRIP PULL TABS *
Less fumbling to get at pocket contents.
* Available as an option ($)
8" X 8" FULL-BELLOWS POCKETS *
Kevlar™-reinforced for resistance and durability.
* Available as an option ($)
COMPLETE-MOTION CROTCH™
Allows greater freedom of movement, prevents twisting.
REINFORCED KNEE PAD *
With a heavy-duty STEDSHIELD® coating.
* Available as an option ($)
THERMOPLASTIC ZIPPER OPENING WITH ADJUSTMENT TAB
Easier donning over boots, ensures snug closure.
DURAHEM™ LEG HEMS *
Ultra-resistant Aramid-coated piping protects cuff from abrasion, preserving stitching, prolonging garment life.
* Available as an option ($)
FIELD-TESTED. FIELD-APPROVED.
"What I enjoy the most about the Energy Tech Rescue gear is the fitted athletic cut and how comfortable it feels. The gear is lightweight and allows ease of movement while also providing protection you can count on. During extrications it has proven to be reliable and I am confident in this brand new rescue gear. I would definitely recommend it !"
CARL HAMLIN
FIRE CAPTAIN & TECHNICAL RESCUE COORDINATOR | DURHAM FIRE DEPARTMENT, NC
Catalog
Find full specs for in our catalog.