Why
Inspiration to design AIRFLOW™, an integrated airflow technology, was based on the technical features found in outdoor hiking backpacks.
(Patent pending)
Benefits
With a three-dimensional padding system imbedded within the turnout coat, AIRFLOW™ uses air channels to effectively manage perspiration while eliminating the sealed-envelope effect produced by wearing a self-contained breathing apparatus (SCBA).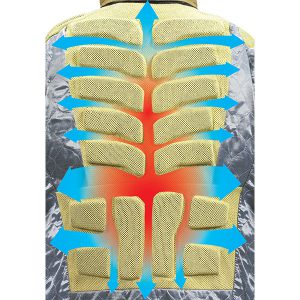 COMFORT
Airflow™ increases comfort and helps you deliver your maximum performance. The unique padding system provides a cushioning effect against the pressure of the SCBA.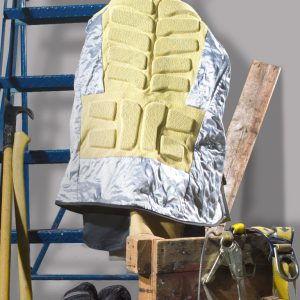 DURABILITY
Made with heavy-duty Kevlar® mesh and precisely shaped, closed-cell foam.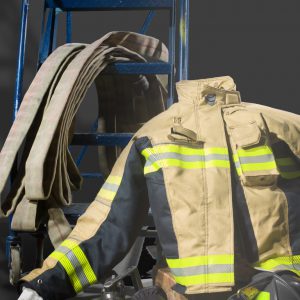 EFFICIENT DESIGN
Manages perspiration while eliminating sealed-envelope effect when wearing an SCBA.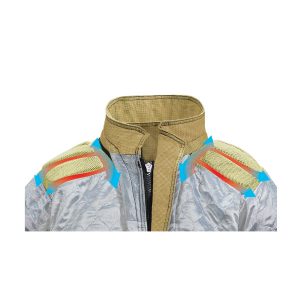 AVAILABLE FOR THE SHOULDERS
Shoulders boast the same three-dimensional Airflow™ padding system.
(Patent pending)