THREE-DIMENSIONAL PADDING SYSTEM.
Why
Inspiration to design AIRFLOW™ was based on the technical features found in outdoor hiking backpacks to reduce the discomfort of wearing the SCBA and allow air circulation in the firefighter's back.
(Patent pending)
Benefits
With a three-dimensional padding system embedded within the turnout coat, AIRFLOW™ uses air channels to effectively manage perspiration while eliminating the sealed-envelope effect produced by wearing a self-contained breathing apparatus (SCBA).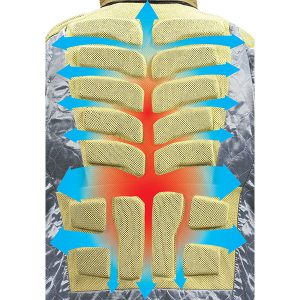 COOLING VENTILATION CHANNELS
Airflow™ increases comfort and helps you deliver your maximum performance. The unique padding system provides a cushioning effect against the pressure of the SCBA.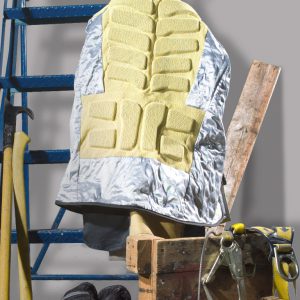 DURABLE & LIGHTWEIGHT
Coupling the closed-cell foam with an ultra-resistant Kevlar® mesh lining makes the INNOTEX® AIRFLOW™ system extremely durable, lightweight and maintenance-free.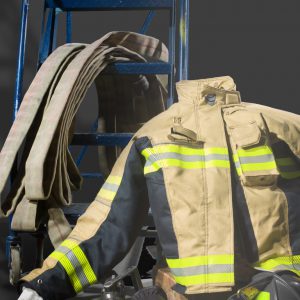 3D CUSHIONING
Ergonomically designed for optimum flexibility, so the wearer can move freely.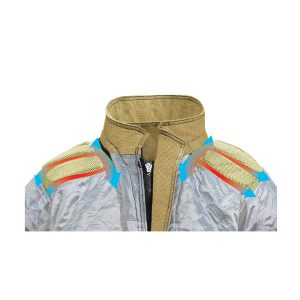 AVAILABLE FOR THE SHOULDERS
Shoulders boast the same three-dimensional Airflow™ padding system.
(Patent pending)