CONTEST FIGHT CONTAMINATION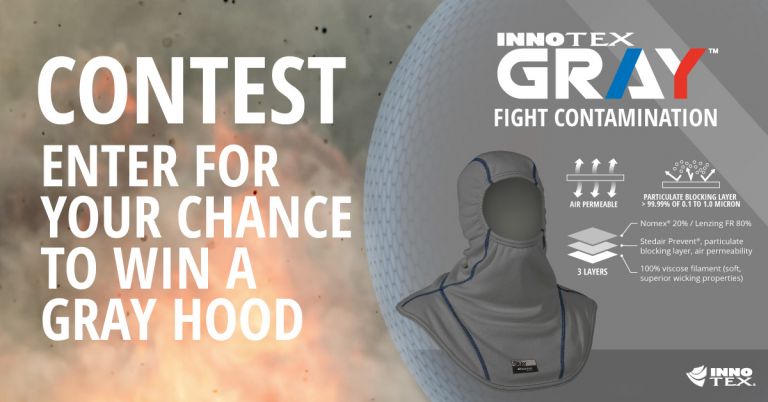 Enter for your chance to win a INNOTEX GRAYTM hood, full head coverage

This practical solution comes in response to growing concerns regarding increasing cancer rates among firefighters. With air permeable, highly comfortable designs, INNOTEX GRAYTM consists of a combination of protective layers, one of which blocks more than 99.99% of carcinogenic particles as small as 0.1 to 1.0 microns (µm), after 100 washes. INNOTEX GRAYTM offers protection for areas that are most at risk, including the head, neck, wrists, body and legs, while providing maximum mobility.
One winner will be drawn every two weeks.
Winners will be announced on our Facebook page and contacted by email.
The contest begins Friday, October 30 and ends January 31, 2018.
Subscribe to our Facebook page! Become a fan.
HOW TO ENTER:
SUBSCRIBE TO THE NEWSLETTER