Dealer Appreciation Night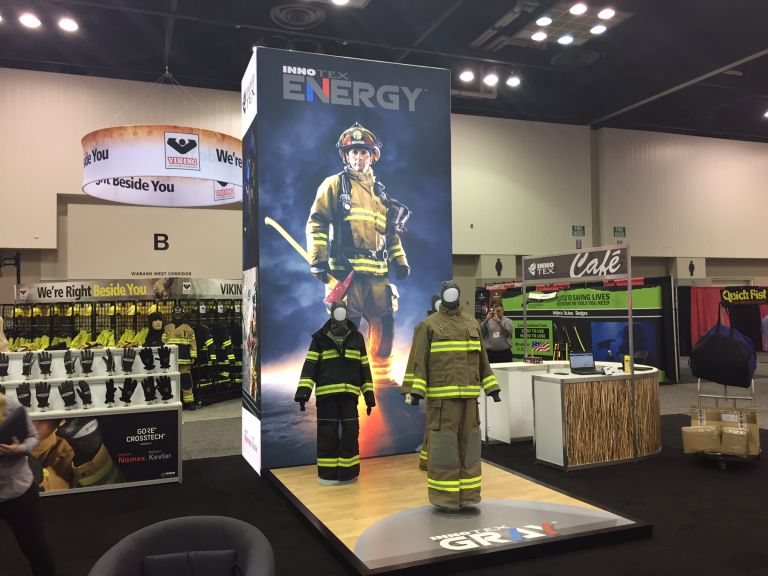 First and foremost, we would like to thank everyone for attending our Dealer Appreciation Night and Dealer Training. Both were a success and your participation meant a lot to us.
It was great to have the opportunity to meet so many of you face to face and it was fantastic to see so many industry leaders in the same room enjoying themselves.
The interest we've received for the INNOTEX GRAYTM hoods and interfaces since their launch has been amazing and the interest for the INNOTEX ENERGYTM is as strong as ever. We strongly believe INNOTEX® has provided key products to help differentiate us from competitors.
We hope to see you again next year. Who knows what new product we'll have for you?
A huge thank you to Gil Bradet of Nordique Fire for helping us set up our booth.
Natasha & Chantal
Marketing
Some photos of our evening: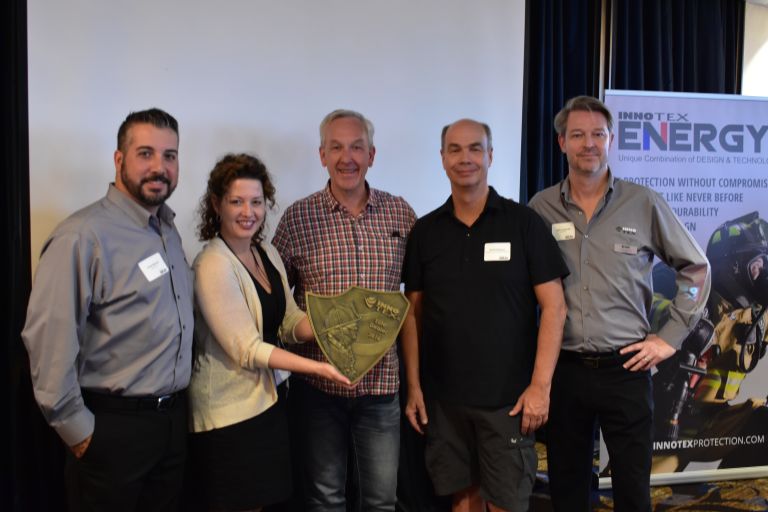 Our Elite Dealers – Aréo-feu and Rocky Mountain Phoenix
Left to right: Chad Wenzel, Hélène Picard (Aréo-feu), Daniel Renaud (Aréo-feu), Brent Pederson (Rocky Mountain Phoenix), Louis Carpentier, President.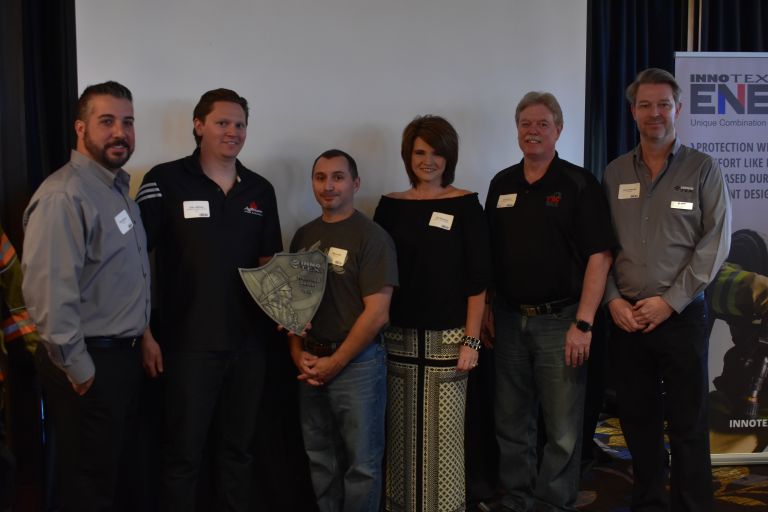 Our Preferred Dealers – (pictured here) Jefferson Fire, BGS, Dooley Tackaberry & FDC
Left to Right: Chad Wenzel, Tyler Jefferson (Jefferson Fire & Safety), Willie Landry (BGS), Kerri Newberry (Dooley Tackaberry), Earl Johnson (FDC Fire & Rescue), Louis Carpentier, President.
Preferred Dealers not pictured: Fire Tech & Safety, Cascade, A.J.Stone, Fire Connections, Chief Fire & Safety, Atlantic Emergency Solutions.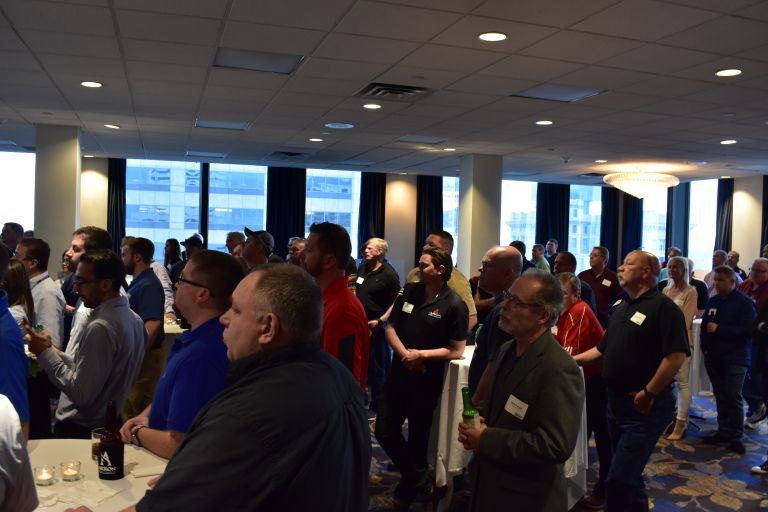 During Louis & Chad's presentation
Chris Perez from Laredo FD modeling the INNOTEX ENERGYTM and INNOTEX GRAYTM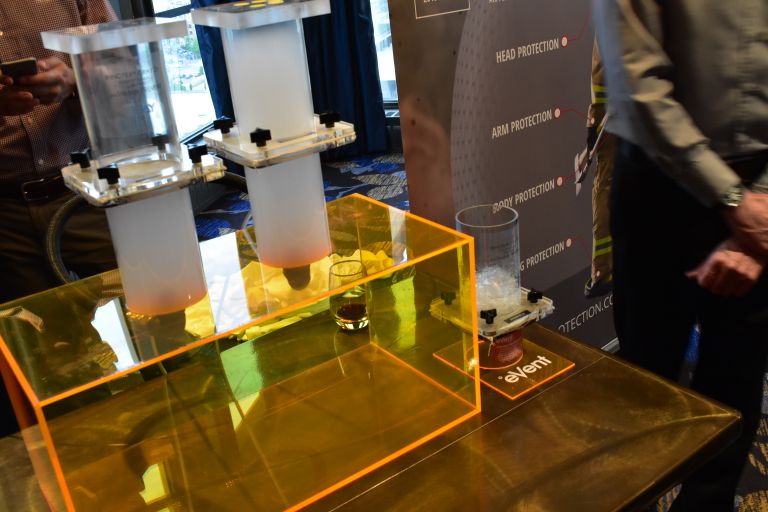 Machine showing the particulate blocking ability between an INNO371 and the INNOTEX GRAYTM Hood 25