INSIDE INNOTEX GRAY INTERFACES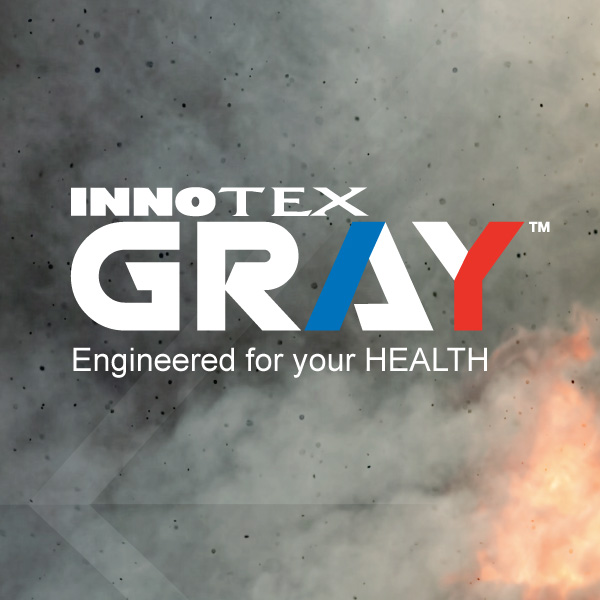 What makes up INNOTEX GRAYTM?
The particulate blocking layer used in the INNOTEX GRAYTM wrislet, storm band and leg gaiter interfaces is Stedfast®'s Stedair® PREVENT. It's an ePTFE laminated between 2 layers of 1.75 OSY Aramid fabric of Jersey Knit.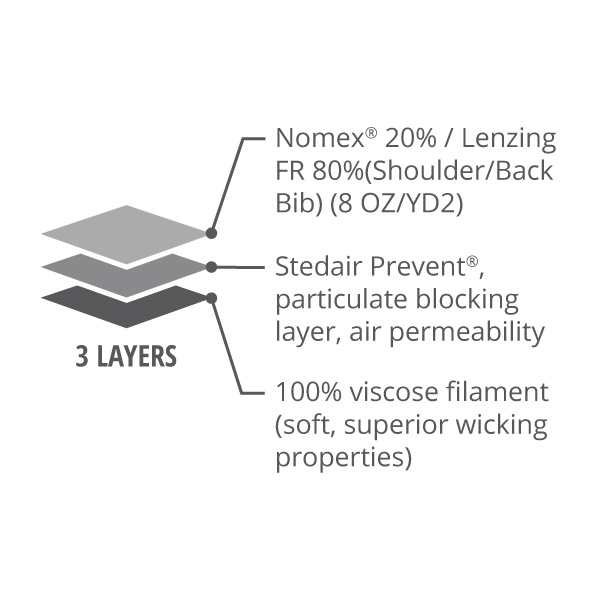 The Hood uses a different approach. It consist of three layers: A Nomex®/Lenzing outer shell, Proprietary version of Stedair® PREVENT middle layer with a 100% viscose filament inner liner for superior wicking and comfort.
Stedair® PREVENT particulate blocking layer, consists of a composite barrier made from Stedair® barrier proprietary technology.
Stedfast explains that it is a highly breathable, air permeable, flexible, and flame resistant material offering superior particulate blocking performances. It blocks particulates of 0.1 to 1.0 microns with greater than 98% efficacy. The proposed performance requirement for NFPA 1971, 2018 Edition will be > 90%.